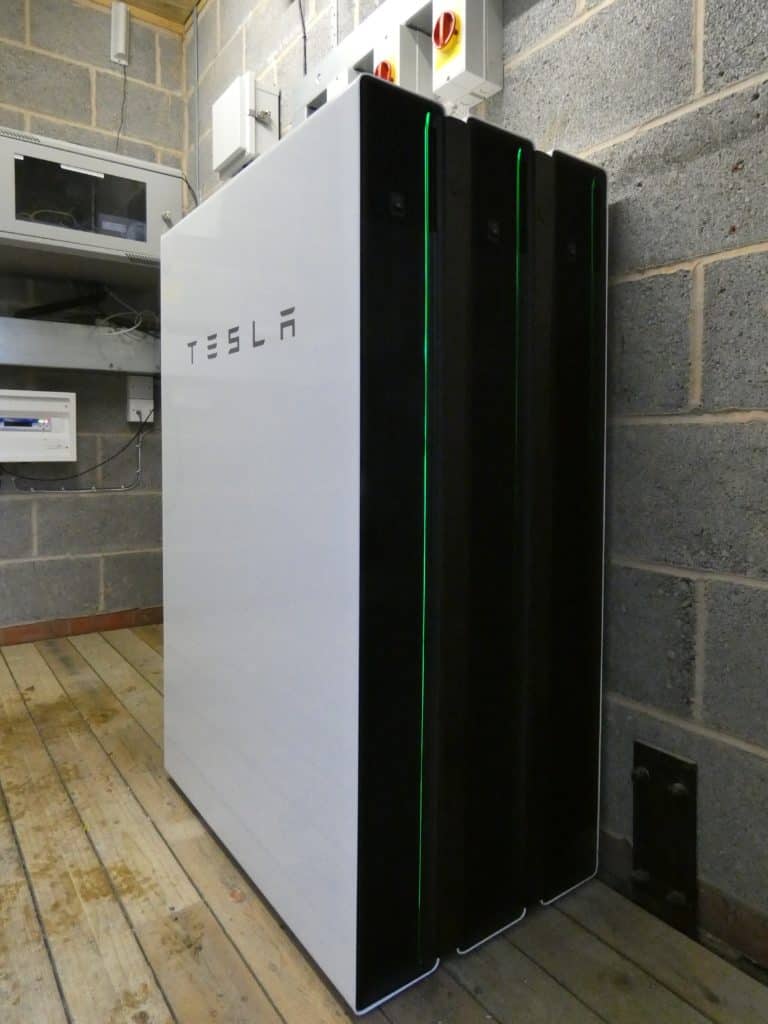 ThamesWey has installed three Tesla Powerwall batteries in one of its substations as part of an innovative centralised storage system.
The three installed Tesla 'Powerwall 2' batteries have a combined 40.5 kWh capacity and will store excess solar energy generated from the solar PV installed on multiple properties. The batteries will aggregate the unused solar energy ready to be supplied back to the properties for use when the sun goes down.
This innovative approach of a centralised battery in a unique microgrid arrangement will enable a more efficient use of the energy generated, thereby reducing the amount of electricity needed to be imported from the grid.
The system was installed by UK solar & battery storage experts Joju Solar. Their Technical Director, Dr Chris Jardine explains: "What we're doing here is taking advantage of aggregation at the substation. We can provide a full battery storage solution at the substation at about 1/5 the cost of installing a single battery unit in each home. Working at the community scale like this is therefore a very effective way of allowing the homes to utilise more of the solar electricity they generate."
By maximising the energy generated from a renewable energy source, this installation is part of our ongoing commitment to transition to sustainable, zero-carbon energy and is another step towards a carbon neutral future for Woking.
Mark Rolt, ThamesWey's Chief Executive Officer said "We were delighted to work with Joju Solar to install these batteries at our substation as part of an innovative trial of a centralised battery. The associated carbon savings from maximising the use of energy generated from a renewable energy technology supports our founding commitment to reduce carbon emissions in the Borough.".