In January 2022, ThamesWey crossed an important milestone by occupying the purpose-built office space above the Poole Road Energy Centre. For the first time in ThamesWey's 23-year history, all Woking staff will be based at the same site.
The office has been designed to follow the 'modern industrial' theme of the energy centre beneath it with exposed polished concrete columns and ceiling-mounted building services on display. Full length windows that span the wide East and West-facing elevations create a naturally bright environment for staff. The office is located on the top floor of the building, which also contains a long balcony and outdoor area.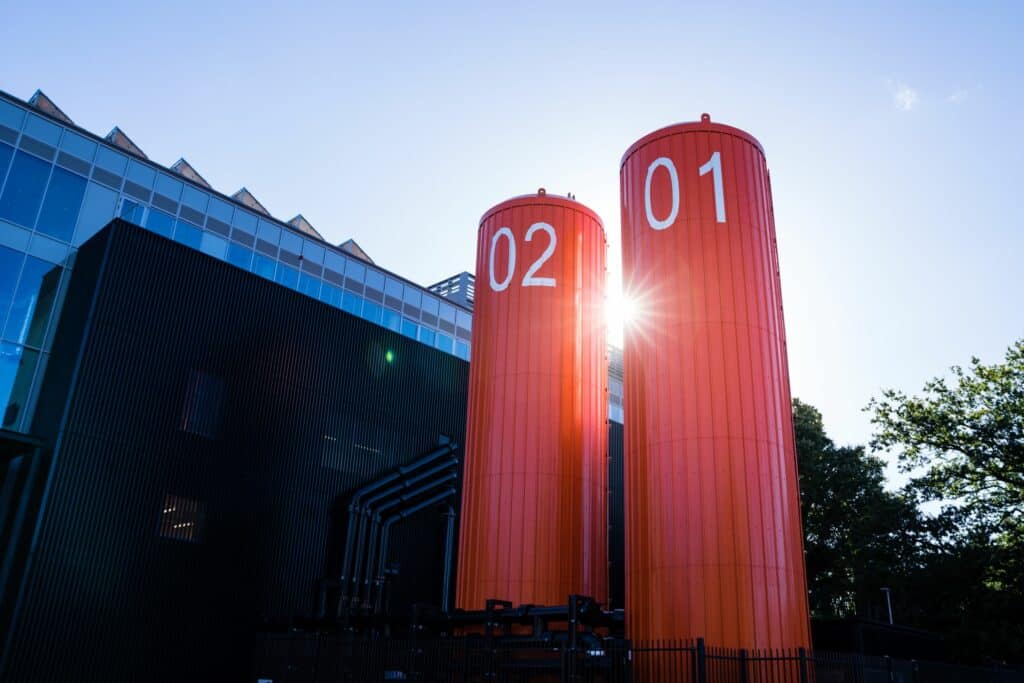 In line with our corporate objectives and carbon neutrality target, Poole Road was designed to be as sustainable as possible, aiming to achieve BREEAM 'Excellent'. LED lighting, energy efficient glazing, high levels of insulation and low flow water fixtures all feature. Sustainable travel is also promoted by generous secure bicycle storage with a dedicated entrance, EV chargers for fleet vehicles and close proximity to Woking railway station. A 12kWpk solar photovoltaic array provides zero carbon electricity to the office space and energy centre areas of the building.
It is anticipated that the sustainable surroundings will act as a catalyst for behaviour change campaigns that improve the carbon footprint of ThamesWey employees who look forward to coming into work in their new, productive environment. Staff are updated on the energy efficiency performance of the building, encouraged to recycle and dispose of food waste correctly and reduce electricity usage where possible. Heating is provided by the on-site energy centre using a unique arrangement that helps the wider town centre heat network operate more efficiently: comfort heating and domestic hot water at Poole Road are supplied from the low temperature return leg of the district heat network, effectively providing 'free' heating to Poole Road and improving network efficiency.
ThamesWey is closely monitoring the building's operation through Post-Occupancy Evaluations (POEs) to understand how it is performing against the design, both in terms of the building systems (heating, lighting, solar, etc) and how staff feel about the building. The dataset will be built up over time to help identify areas for improving energy efficiency within the building as well as informing design and recommendations for other buildings, including new developments connecting to ThamesWey's heat networks.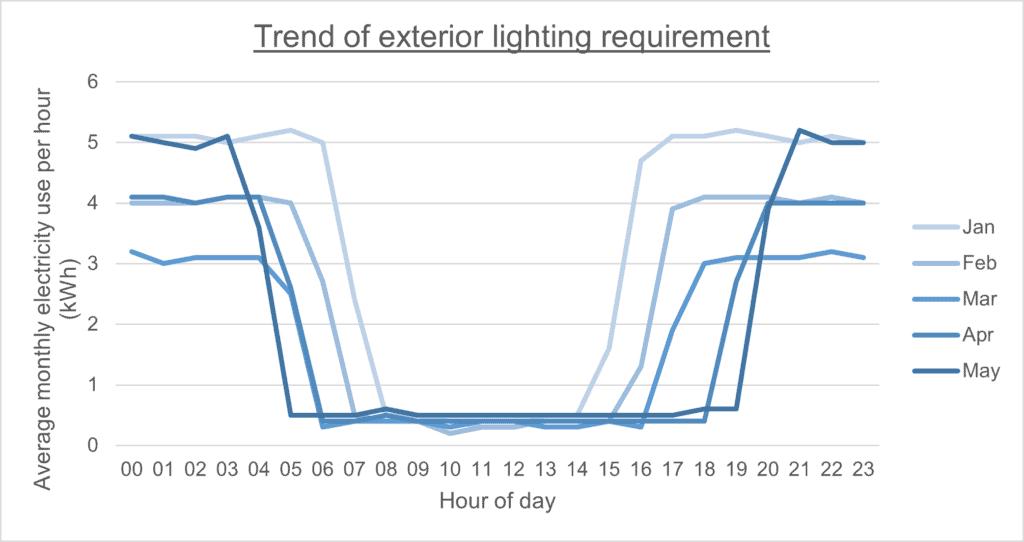 Read more about the Poole Road Energy Centre on the dedicated ArcGIS 'Storymap'.