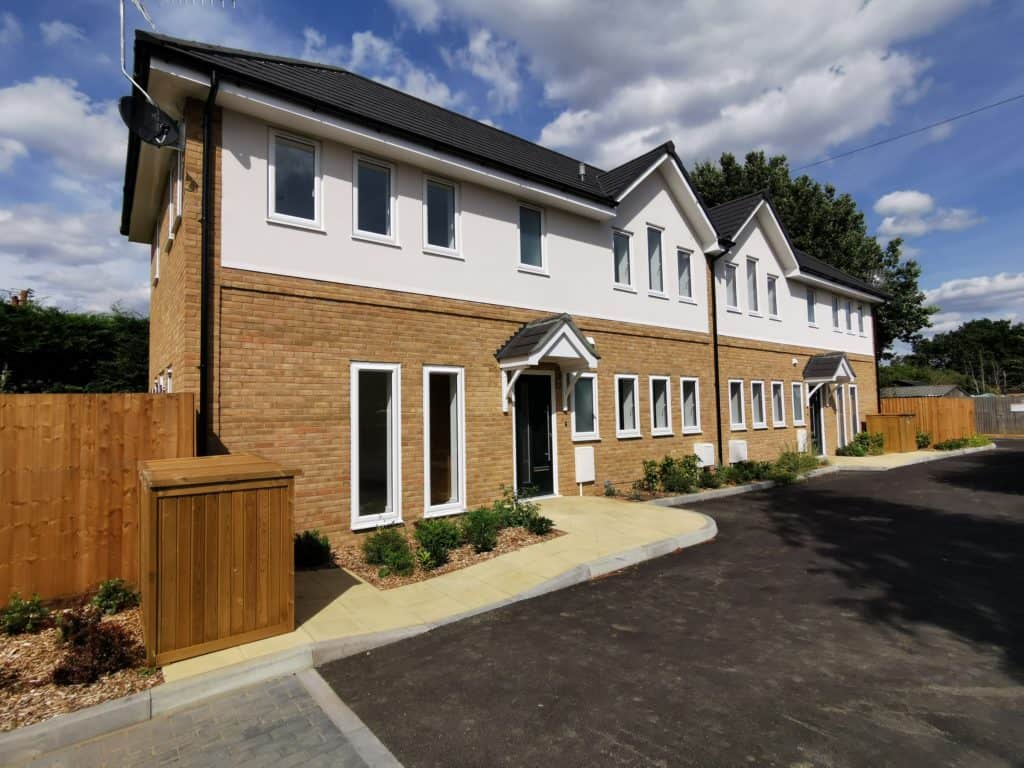 ThamesWey has handed over to Woking Borough Council two new family sized affordable homes with 12 built in swift bricks. This is ThamesWey's first development containing swift bricks.
The two three-bedroom, semi-detached homes have been developed by ThamesWey with Endeavour Construction and were built following a fabric first approach. This means the homes have high levels of insulation making them comfortable and more cost-effective to run.
These are the second set of homes to be delivered by ThamesWey on behalf of the Council's Housing Revenue Account and the Council will rent the homes to eligible tenants.
During construction, 12 swift bricks were incorporated under the eaves of the homes on the north-facing walls. This is the first time ThamesWey has incorporated swifts bricks into one of its developments as part of the Swifts in Woking project.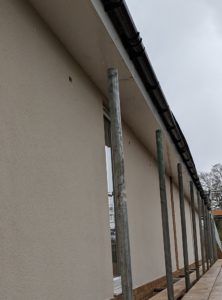 ThamesWey has been involved in the Swifts in Woking project since 2018 and along with enabling swift boxes to be installed onto homes across the Borough, is working to incorporate swift bricks into suitable developments.
These Eden Grove properties are situated close to the river Wey providing an ideal source of insects for these endangered birds to forage on. To find out more about the Swifts in Woking project, visit www.woking.gov.uk/swiftsinwoking.
Jerry Sims, ThamesWey's Head of Construction, said "we were delighted to work with our Environmental Projects team, who are involved in the Swifts in Woking project, to incorporate nesting opportunities for these iconic, migratory birds into this development."