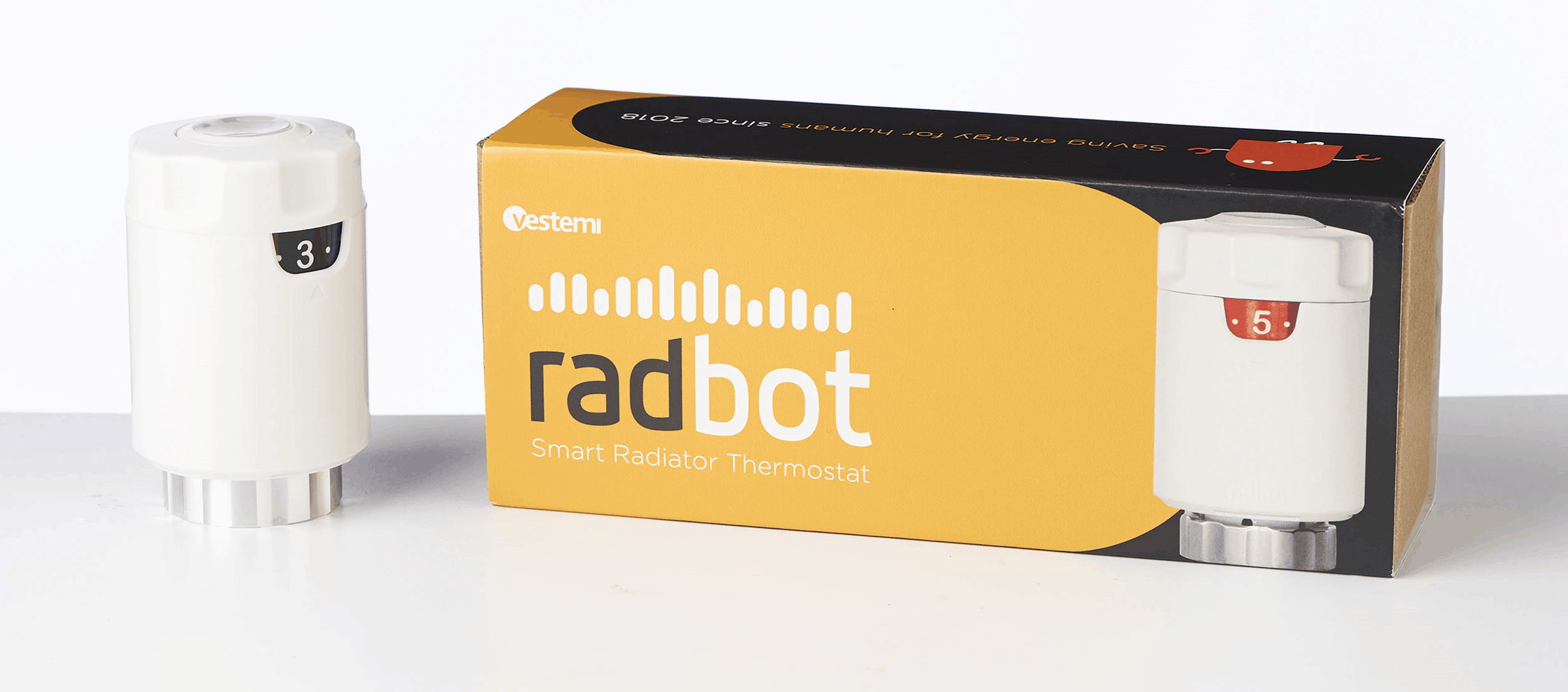 Earlier this year ThamesWey, through the Action Surrey impartial energy advice service, started working with Radbot to demonstrate the smart radiator thermostat's potential to reduce heating bills by 30%.
The Radbot, smart radiator thermostat, is installed in place of existing thermostatic radiator valves and is designed to reduce the amount of energy wasted heating empty rooms. The Radbot learns the occupancy of individual rooms and then heats each room to the desired setting only when occupied & reduces the temperature slightly when empty, thereby reducing a households overall heating bill.
Following initial trials, which have demonstrated that the Radbot can save a household up to 30% on their heating bills, the Energy Saving Trust endorsed the Radbot and Ofgem approved the technology as an ECO3 Innovation Measure.
Through Action Surrey, we worked with Radbot to identify eligible residents to partake in their demonstration trial. As per the Energy Company Obligation (ECO3) programme, the Radbot trial is targeted at those living in fuel poverty where an energy bill saving will be of greater benefit. Following a successfully trial, it is expected that the Radbot will become a fully accredited ECO Measure and be eligible for further ECO funding.
To find out more about Radbot visit: www.radbot.com/how-it-works/
*ThamesWey manages Action Surrey an impartial energy advice centre on behalf of the partner local authorities across Surrey and Surrey County Council.