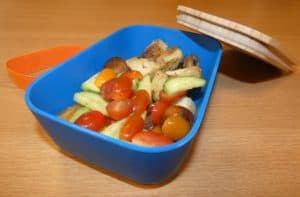 In response to the environmental impacts of single-use plastics, ThamesWey has been working with the Market Walk stall holders to reduce the amount of single-use plastic takeaway containers being used.
To date, we have focused on helping the following stall holders encourage their customers to bring their own reusable container for their takeaway lunch and drinks:
Bacareto, Italian street food
Bep Viet, Vietnamese cuisine
Foy African cuisine
Limpopo Biltong
Q's Spice, Asian cuisine
Shin's Bibimbap Café, Korean and Japanese cuisines
Taylor's Coffee House
Several of the stall holders even offer a discount to customers who do. Look out for the "Please Choose to Reuse" countertop stickers to discover what discounts are available.
Since launching the initiative last summer, two additional food retailers have joined – Dr. Olive along Market Walk and Flying Pan on Christchurch Way, who is also offering a discount to customers who re-use their own takeaway food containers.
To further encourage customers who purchase takeaway lunches to bring their own container, we are providing 500 lunch boxes made from bamboo and wheat fibre to help customers switch to alternatives to single-use plastic containers.
We will be engaging larger employers in Woking town centre to encourage their staff who are regular customers of lunchtime takeaway food outlets to take up the containers.
In return for each reusable container, individuals will be encouraged to make a donation to the Woking Foodbank.
Mark Rolt, Chief Executive Officer of ThamesWey explains the scheme as a win-win, for having a positive impact on reducing single-use plastics in the environment and providing support to a local charity.
*discounts available at retailers discretion, applicable to meals & portion sizes are as standard.