ThamesWey Housing unveils a new concept in affordable housing and living.
Greenwood House is an exciting new development of 33, full furnished contemporary studio apartments, for rent designed exclusively for people working in and around Woking.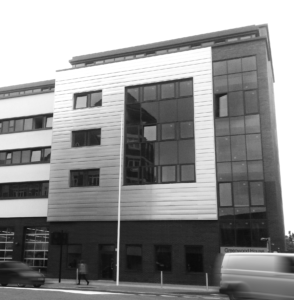 Named in honour of former Mayor of Woking, Bill Greenwood (1989 – 1990) Greenwood House sits above the new, recently opened Woking Fire Station on Goldsworth Road. Further information available here.
Greenwood House's central location makes it within easy reach of local shops, bars.
John Kingsbury, leader of Woking Borough Council, said: "By taking an innovative and unique approach, the 32 furnished apartments built above the fire station will go towards providing much-needed affordable rented accommodation in central Woking for single people and couples that support the local economy who otherwise could not afford to buy or rent in the local area."
There are 3 apartments for singles and 33 apartments for couples, offering comfortable living space and kitchenette facilities. In addition there are shared spaces such as fully-equipped kitchens and laundries, broadband WiFi and secure bicycle parking. Plus tenants get their own secure storage and on-site concierge.
Tenants need to be over 21 with no children, must work in the Woking area and the apartments are available at the end of July.
Further information is available from here or contact ThamesWey Housing email: gwh@thamesweygroup.co.uk.
Further information about other affordable housing initiatives available through ThamesWey Housing can be found here .