In May 1999, Woking Borough Council set up its first Energy Services Company, (ESCo) ThamesWey Energy Ltd, to build and operate a low carbon CHP energy station in Woking town centre.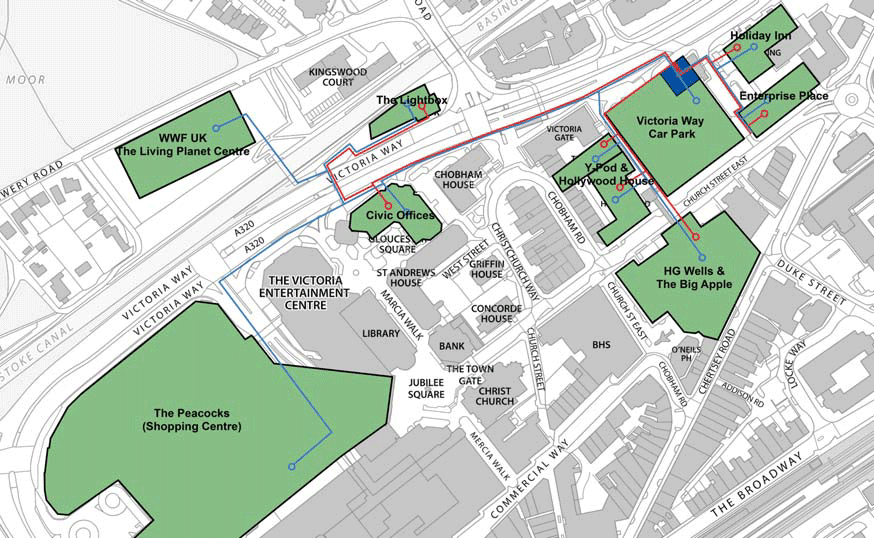 ThamesWey Energy Ltd (TEL) partnered with Xergi A/S, a Danish CHP design and build company to build and maintain its energy station in Woking town centre, and a second station in Woking Park Leisure Centre. These installations provide low carbon heating, cooling and electricity to buildings within Woking town centre including the Civic Offices, HG Wells Conference Centre, the Big Apple entertainments complex, DoubleTree hotel, YMCA, Enterprise Place apartments, the Peacocks shopping centre, the Lightbox museum and gallery, WWF-UK Headquarters, Victoria Gate, Cornerstone and Woking Leisure Centre and "Pool in the Park" swimming pool.
ThamesWey generates more than 10 Gigawatt hours (GWh) of low carbon electricity and 9 GWh of heat from its energy stations in Woking.
That is enough to provide electricity and heat to over 2,000 households. Over 170 business and domestic customers are supplied with electricity and heat from our energy stations.
Every year, TEL saves over 1,400 tonnes of CO2 by supplying low carbon energy generation from its energy stations within Woking.
Supplying energy to public sector, commercial, charity and residential customers
First CHP generated multi customer district private wire network in the UK
Set up by Woking Borough Council as a Joint Venture with Danish partners
Key Information
Operating Since
1999
Tri-generation
(CCHP)
1.6 MWth Deutz
Engine
1.4 MWe