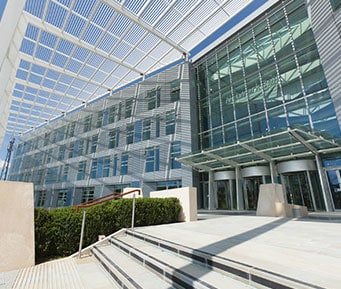 When Network Rail decided to locate its national centre in Milton Keynes, high on the list of priorities for the new HQ was to make the building as sustainable as possible.
The 37,000m² four storey building achieved a BREEAM 'Excellent' design stage rating. It became fully occupied in September 2012 and accommodates over 3,000 people responsible for national co-ordination of Network Rail.
Connection to ThamesWey's district heat and private wire networks was a key contributor to the building achieving BREEAM Excellent.
Supplied with both heat and power from our 6MWe CHP station, Network Rail have been able to significantly reduce the carbon footprint of the building whilst also benefitting from the very high levels of resilience required to co-ordinate operation of the national rail network.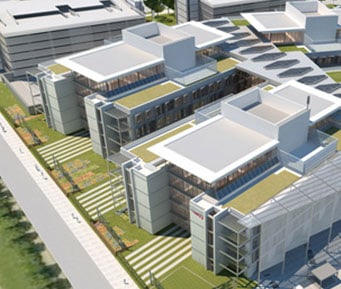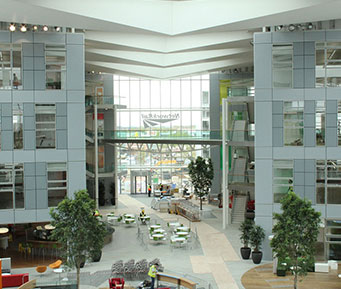 ThamesWey's engineers worked with Network Rail's design team to deliver the connection on time and ensure the building became fully operational by the project deadline. Connecting the Network Rail site to ThamesWey Central Milton Keynes required the installation of over 1,500m of pipework and private wire electricity cables.
ThamesWey supplies nearly 10 million kWh of energy to Network Rail annually, and reducing carbon emissions by approximately 700 Tonnes of CO per year.
Buildings connected to the ThamesWey Energy's CHP energy station in Central Milton Keynes can reduce their carbon emissions by up to 30% per year when compared to conventional forms of energy supply.