ThamesWey's impartial energy efficiency advice service – Action Surrey – has continued to deliver domestic energy efficiency services on behalf of the partnership of Surrey local authorities. Since the spring, Action Surrey has carried out the second phase of the Local Authority Delivery Green Homes Grant project, further helping residents to upgrade the energy performances of their homes through the installation of loft insulation, cavity wall insulation, underfloor insulation, solar photovoltaic panels and solar thermal systems. The scheme, aimed at reducing the energy demands and carbon emissions of residential properties across Surrey, has enabled the installation of 216 energy efficiency measures for 129 households, at no cost to the householder. Read on to hear what some of the grant recipients had to say. 
Mr Everington – Surrey Heath 
Mr Everington in Camberley applied for funding to increase the overall efficiency of his house. After an initial survey, Mr. Everington was not only eligible for loft and cavity wall insulation, but was also able to have solar panels too. A total of 8 solar panels were installed to the front and rear of his home, meaning he will be producing free electricity whilst staying nice and warm this winter. 
Having access to green, renewable energy has been a delight for Mr Everington, who found the process was efficiently carried out by Action Surrey: 
"It will make a considerable difference to me financially and I can look forward to a warmer winter in my home.  With soaring energy costs, the timing of this couldn't be more appreciated and will ease my anxiety around rising energy costs."  
 Mr Everington also commented on the quality and efficiency of the workmanship. He found that the contractors arrived punctually and were very polite and respectful of his property. He also noted that the work was completed according to the expected timescale and that he would have no hesitation in recommending Action Surrey in the future.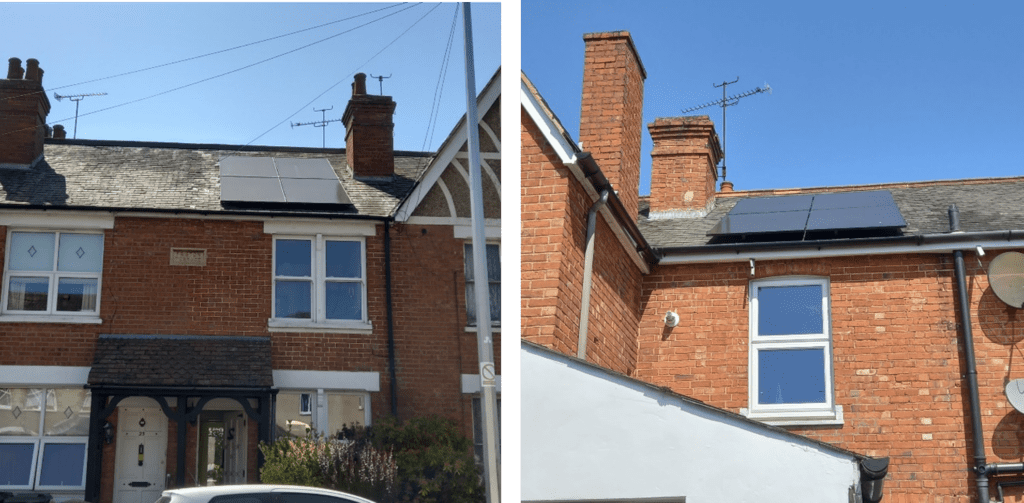 Mr Willingale – Elmbridge
Mr Willingale from West Molesey was equally delighted to have been accepted for funding to install solar photovoltaic panels. After having 10 panels installed totalling an output of 4 kW, Mr Willingale told the Action Surrey team that he is already noticing a significant reduction in his electrical demand from the grid. Expected energy bill reductions for the household are expected to be £291, with a reduction in CO2 emissions of 1.4tCO2e.
"I am now a proud participant in the drive to reduce carbon emissions and benefit from the cost reduction in my electricity bill."
When asked about his experience with the installation, Mr Willingale commented that the nominated installers were extremely helpful, always available and informative, leaving a wonderful overall review of the scheme. He is now preparing to sign up for the Smart Export Guarantee scheme, allowing him to sell any unused electricity back to the grid for an agreed upon tariff, further supporting his energy costs.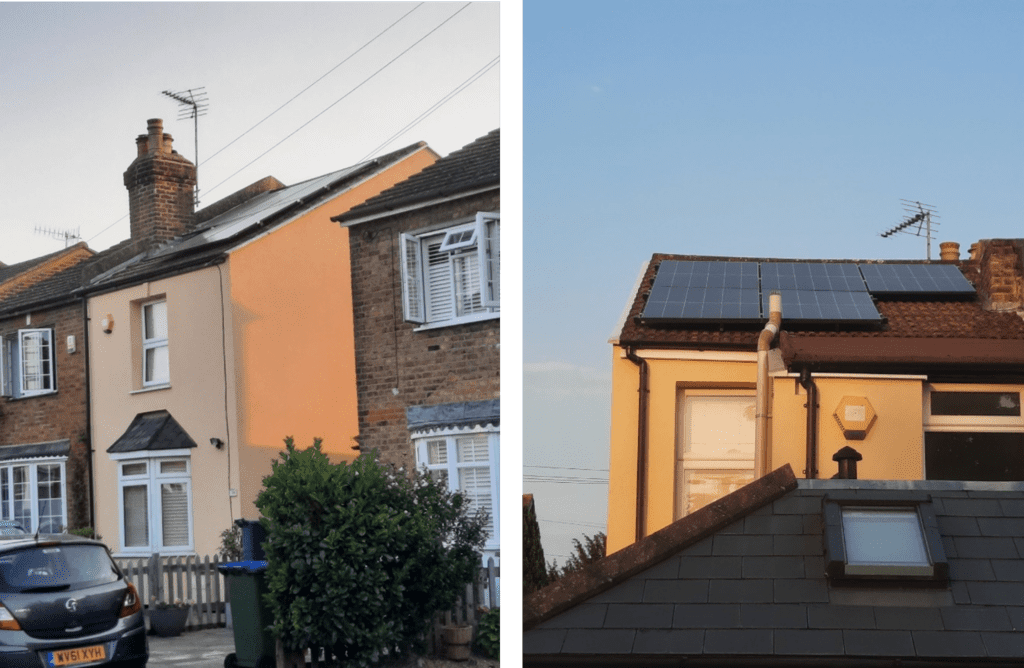 Ms Deary – Waverley
Ms Deary from Godalming was interested in obtaining Solar power for her wonderfully-rustic 20th century cottage in Godalming. She was impressed by the efficiency of the application process, stating:
"l was hesitant about submitting an application in the first place, they [Action Surrey] made the whole thing very straightforward, answering all my questions and being very helpful. l feel extremely grateful to them for all their advice and guidance along the way".
After surveying the property, Ms Deary was able to have 10 solar panels installed with the work being completed in just one day. Her projected bill savings are £357 per year, with a solar electricity output of 3.6kW. The property's CO2 savings are projected to be 1.6tCO2e per annum.