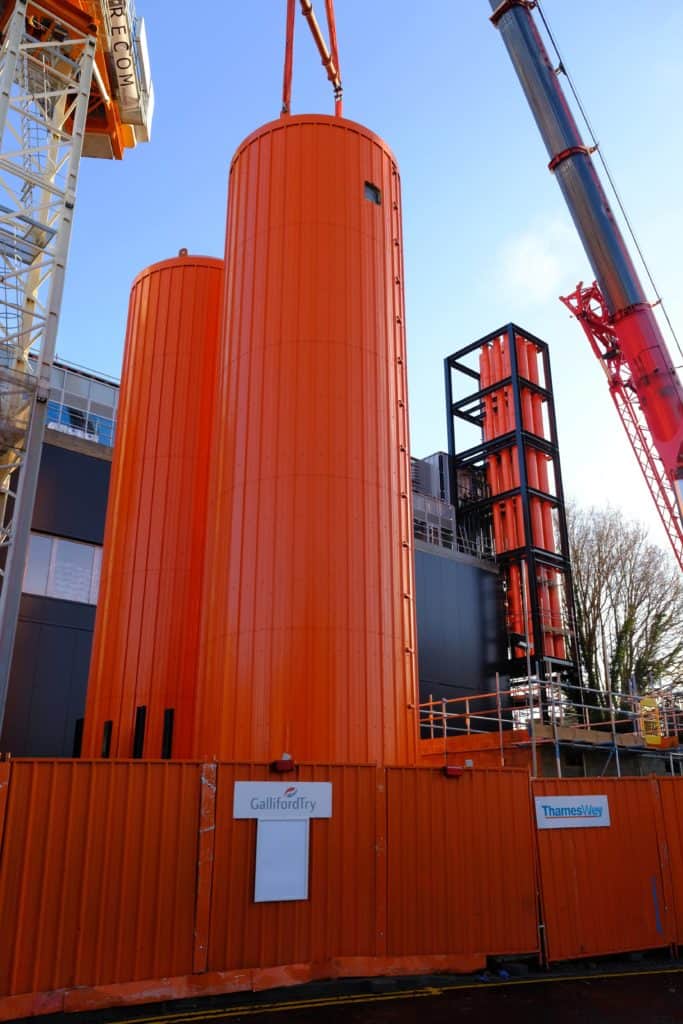 ThamesWey's new energy centre and headquarters building reached another important milestone with the delivery and installation of two giant insulated cylinders that will each provide 160,000 litres of stored thermal energy for customers connected to the new district heat network.
The thermal stores are coloured to match other features on the building and will provide a distinctive feature marking the entrance to the town centre from the neighbouring railway lines.
These two large thermal (hot water) stores complement the already installed flues.
The below drone video shows the thermal stores being installed:
With construction and fit out of the facility at an advanced stage, the Poole Road energy centre will be ready to start supplying energy to the new Hilton Hotel, retail stores and residential towers at Victoria Square in Spring 2021.
The energy centre has been designed to be capable of supplying other developments in the town centre as they come forward, ensuring Woking continues to maintain its status as being at the forefront of low carbon sustainable development.