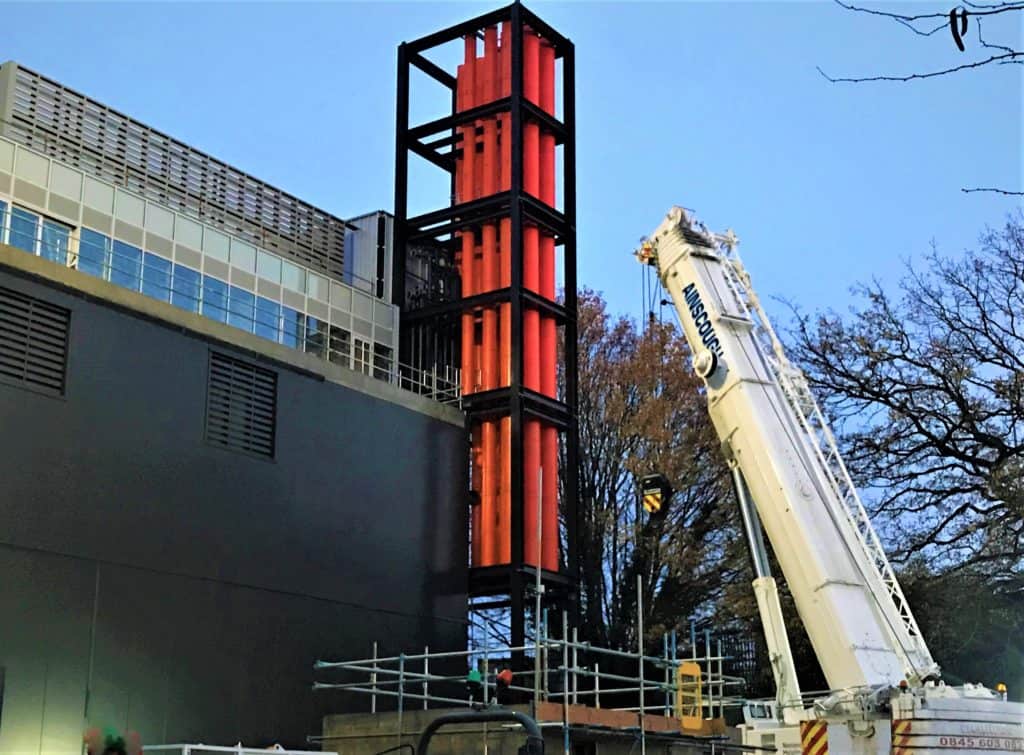 The construction of ThamesWey's new energy centre at Poole Road in Woking has passed another landmark with the installation of its feature pipe and flue stack.
Rising to a height of 29m, the flues have been designed in an 'organ pipe' arrangement and are coloured in an eye-catching orange to match ThamesWey's branding.
The flues will provide a local landmark visible from the adjacent mainline railway and are a prominent features of ThamesWey's ongoing investment of over £30million in low carbon district energy infrastructure supporting the growth of Woking town centre.
The flues will soon be complemented by the addition of two large thermal (hot water) stores to be located in front of the energy centre.
With construction and fit out of the facility at an advanced stage, the Poole Road energy centre will be ready to start supplying energy to the new Hilton Hotel, retail stores and residential towers at Victoria Square in Spring 2021.
The energy centre has been designed to be capable of supplying other developments in the town centre as they come forward, ensuring Woking continues to maintain its status as being at the forefront of low carbon sustainable development.