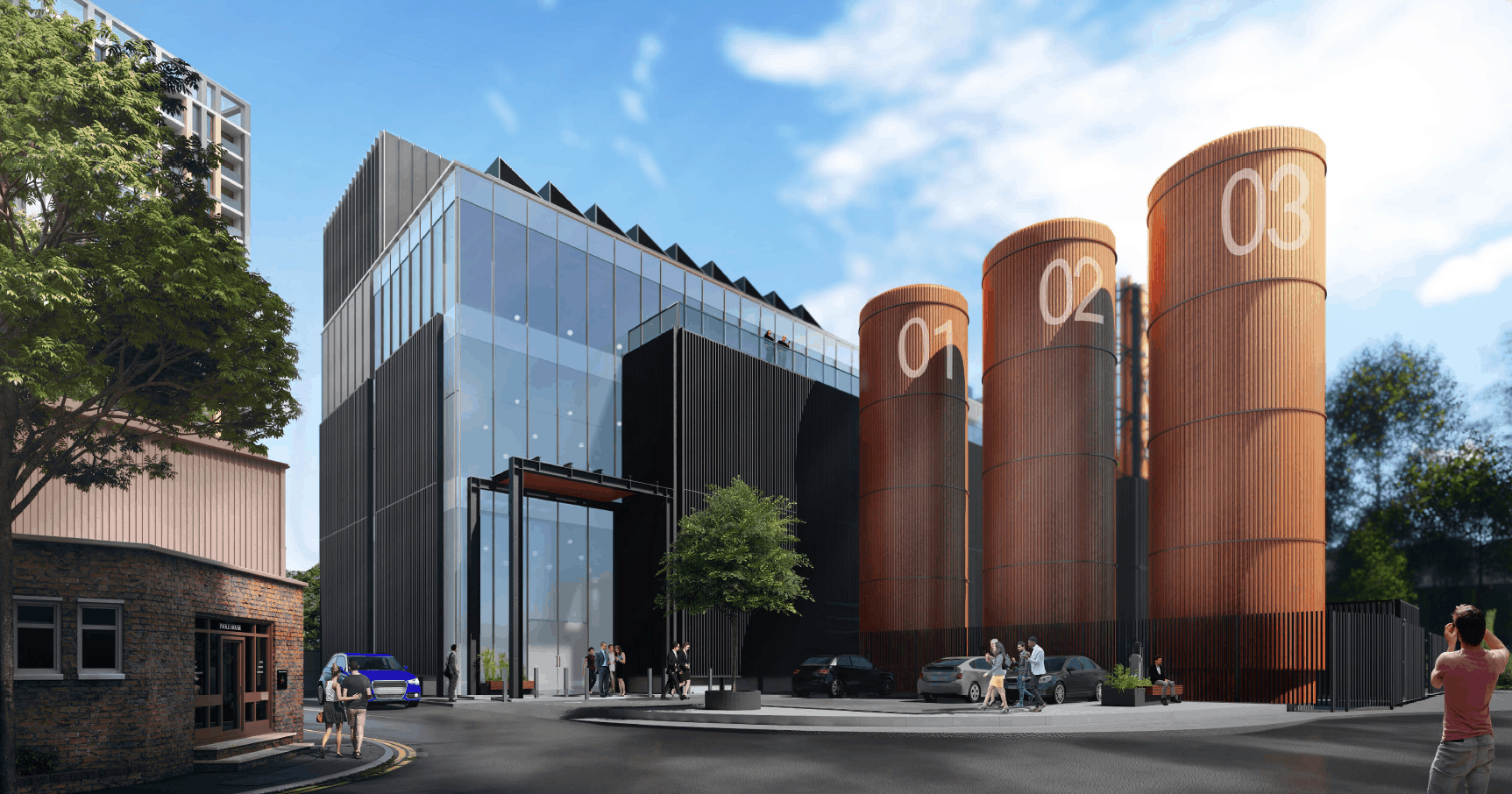 ThamesWey has been awarded planning consent to build a new energy centre that will secure the future of low carbon energy supplies in Woking for the next 50 years.
The new building, which will be located in Poole Road, will generate low carbon heat and power supplies for development in the town centre and is part of the vital infrastructure enabling Woking to grow sustainably.  The first customers will be the new Hilton hotel, shops and over 400 apartments currently under construction at Victoria Square.  Future developments to be supplied by the energy centre include the 'Woking Gateway' scheme of 470 apartments near the railway station, construction of which is expected to start in 2021 subject to planning.
The new energy centre will have the capacity to generate enough heat and power to supply the equivalent of over 2,500 homes and has been designed with the future in mind by enabling new green energy technologies to further reduce dependence on fossil fuels. Three large thermal stores will provide a striking new landmark as well as providing an efficient way of storing store heat to supply customers at times of peak demand.
Construction of the energy centre will start on site later in the summer and will be completed in time for Victoria Square to open to customers in September next year.